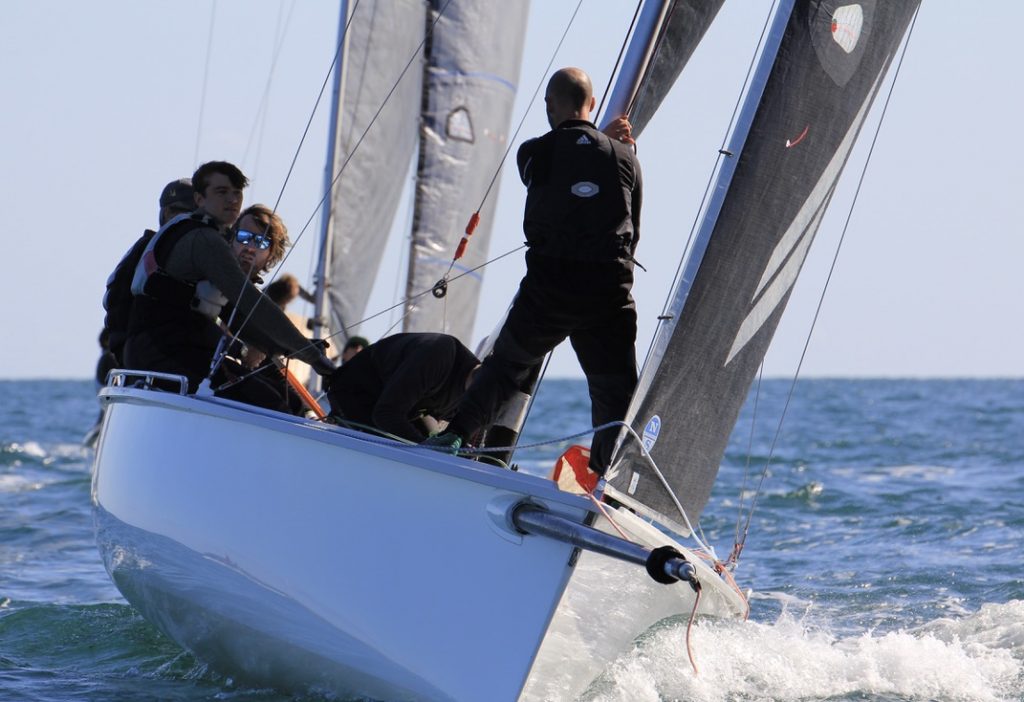 The 1720 Nationals was scheduled to be held by Baltimore Sailing Club over three days last weekend.  However, given the additional government restrictions and recommendations introduced in relation to Covid 19 the decision was taken to downgrade to a regional event and host it in conjunction with Monkstown Bay Sailing Club in Cork Harbour.  Hence the "1720 Munsters" was born.   As a result the number competing were reduced to ten boats.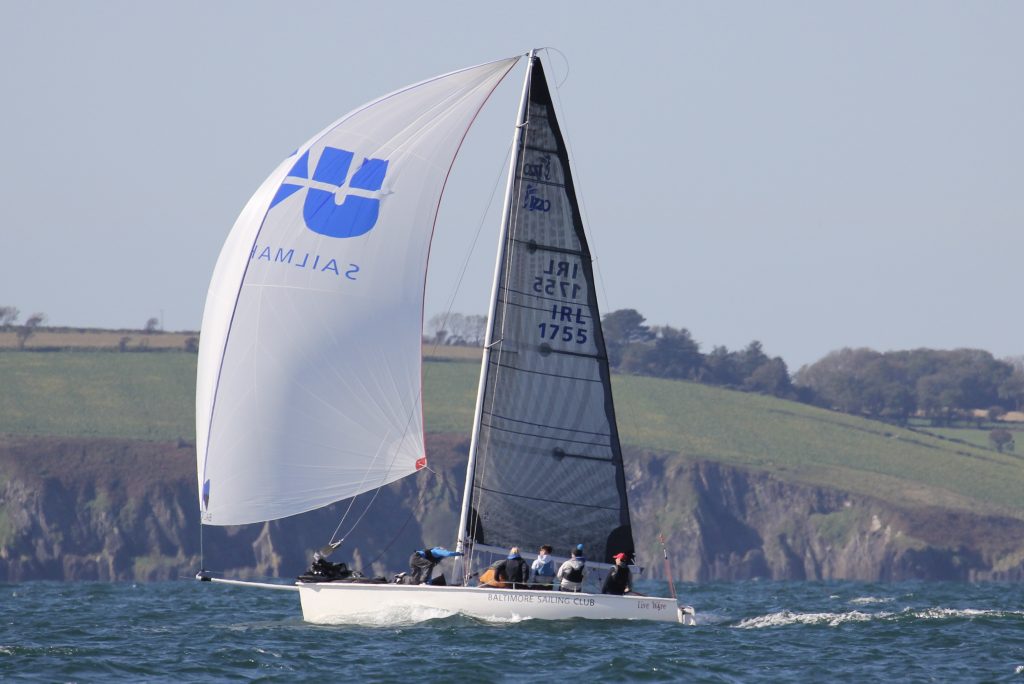 Racing took place south east of Roches Point on Saturday and the PRO Ciaran McSweeney who is also the Commodore in Monkstown Bay Sailing Club got four races completed before the fleet headed for home.  An amendment was posted on Saturday evening to delay the first gun to 1155.  Racing got underway in WSW 8 – 10 knots. The race management team got three races away including a reset after the second race of the day due to a wind shift.
Thank you to the many volunteers from both clubs who assisted in numerous ways in the joint running of this event.
Congratulations to Rob & Peter O'Leary, Sandy Rimmington, Cian Byrne and Patrick Crosbie on "Dutch Gold" who won the 1720 Munsters this weekend.
Second was Anthony O'Leary racing "Antix" with crew Nicholas O'Leary, Tommy Murphy, Derek Moynan and Richie Harrington.
Third was Dave Love's boat "Mini Apple" helmed by Sam Hunt.
The Baltimore Sailing Club boat "Livewire" raced by Mark Hassett, Fionn Lyden, Joseph Griffiths, Pierce Ryan, Amy Harrington and Zoe O'Connor were 5th.
Full results available on our website https://www.baltimoresailingclub.ie/results/.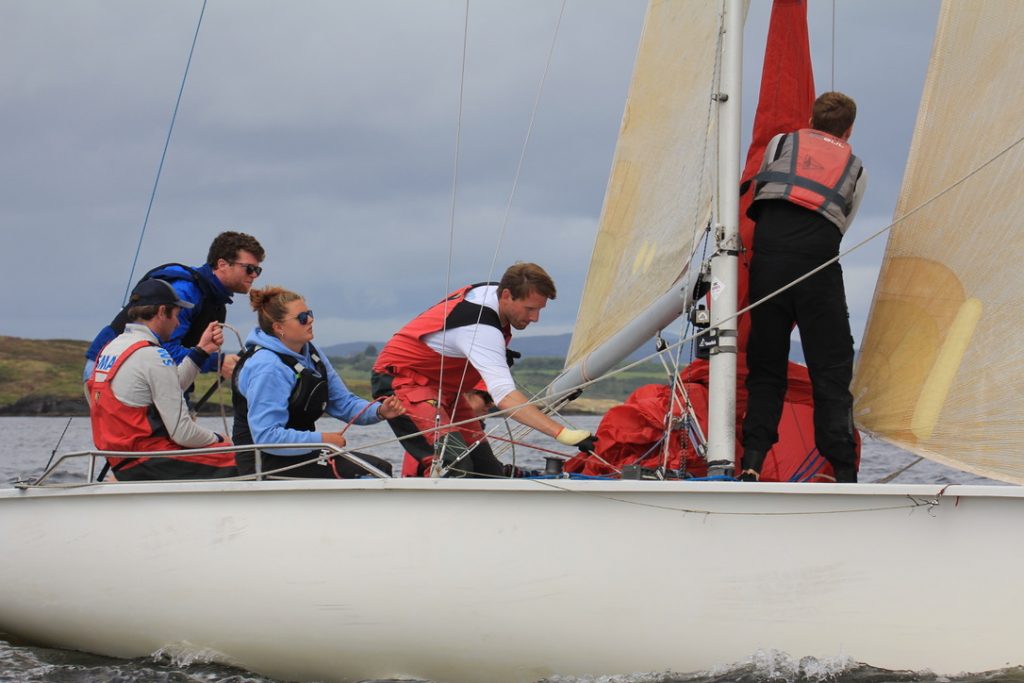 Photos available on our facebook page and will be uploaded to the club gallery over the coming days.