Well done to all our junior sailors who competed in the Lousy Cup over the summer.
Last weekend we held a little socially distanced prize giving outside the club for some of the fleet winners who were able to make it.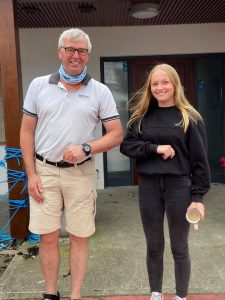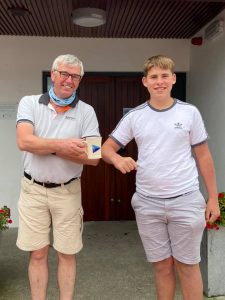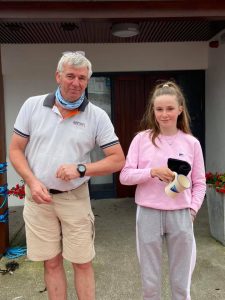 Pictured with Commodore Charlie Bolger are: Frances Hegarty (1st Laser 4.7 July), Séamus Griffiths (1st Laser Radial July) and Alice Bushe (1st Topaz Uno July & August).
Other winners were: Sadhbh & Muireann Ní Bhuachalla (1st Topaz Duo July), Eoin Horgan (1st Laser 4.7 August) and Paddy Turvey (1st Laser Radial August).
Full results can be found on the website – July here and August here.